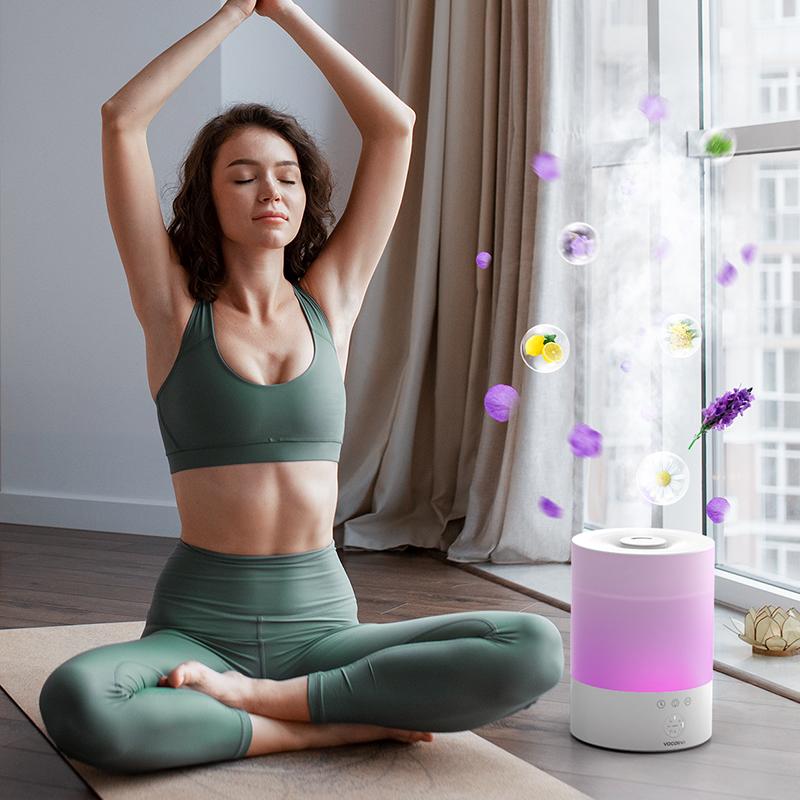 The New Humidifier Is Coming!
16 Million Colors&Million Lighting Effects;
Auto-target Humidity&Child Lock;
Humidifiers for Large Room & 3 Mist Levels;
Schedule&Auto Shut-off;
Top-fill Design & 2 in 1 Diffuser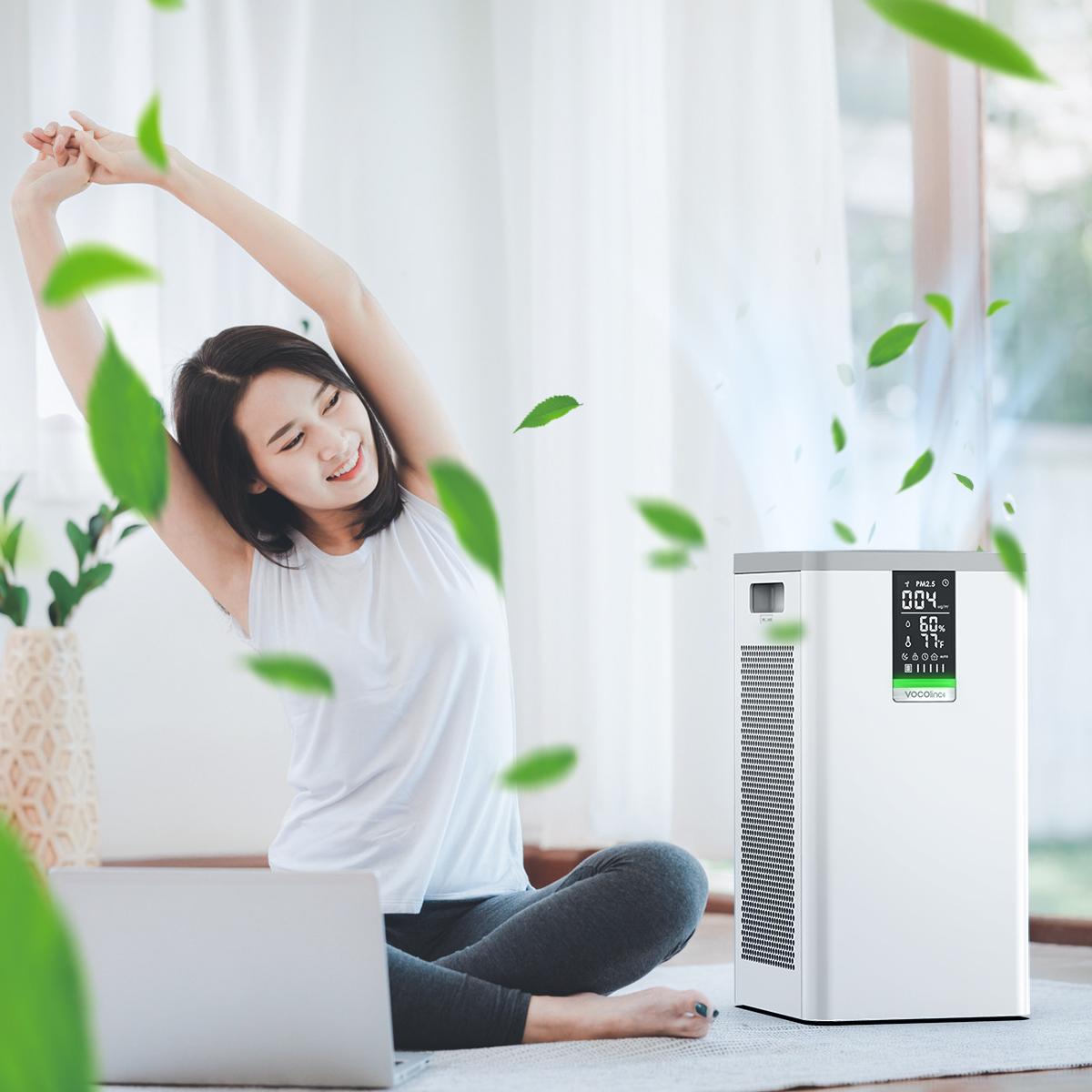 Highly Intelligent Air Purifier
Smart Control:Compatible with Apple HomeKit, Alexa, or Google.
H13 HEPA Filter:removes up to 99.97% of particles down to 0.3 microns
Efficient Purification:purifies 645ft² rooms every 20 minutes
Noise Isolation Technology:Stay fast asleep with low noise levels.
Real-time Monitoring:check air quality, temperature and humidity reports at any time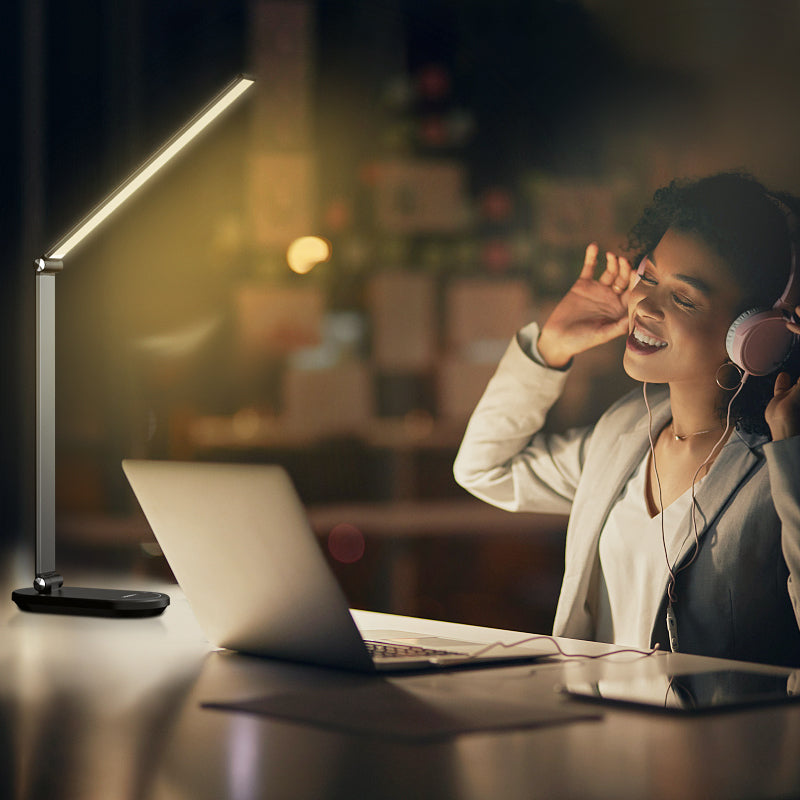 Eye-Caring Desk Lamp
Smart Controls:Compatible with Apple HomeKit, Alexa or Google.
Reject Visual Fatigue:Adjust the brightness from 0% to 100%
Timing Function:Different brightness and color temperature can be set at different times.
Easy to Store:With 180° flexible arm and 90° base axis.
More Functions:Remote control & touch control & memory function...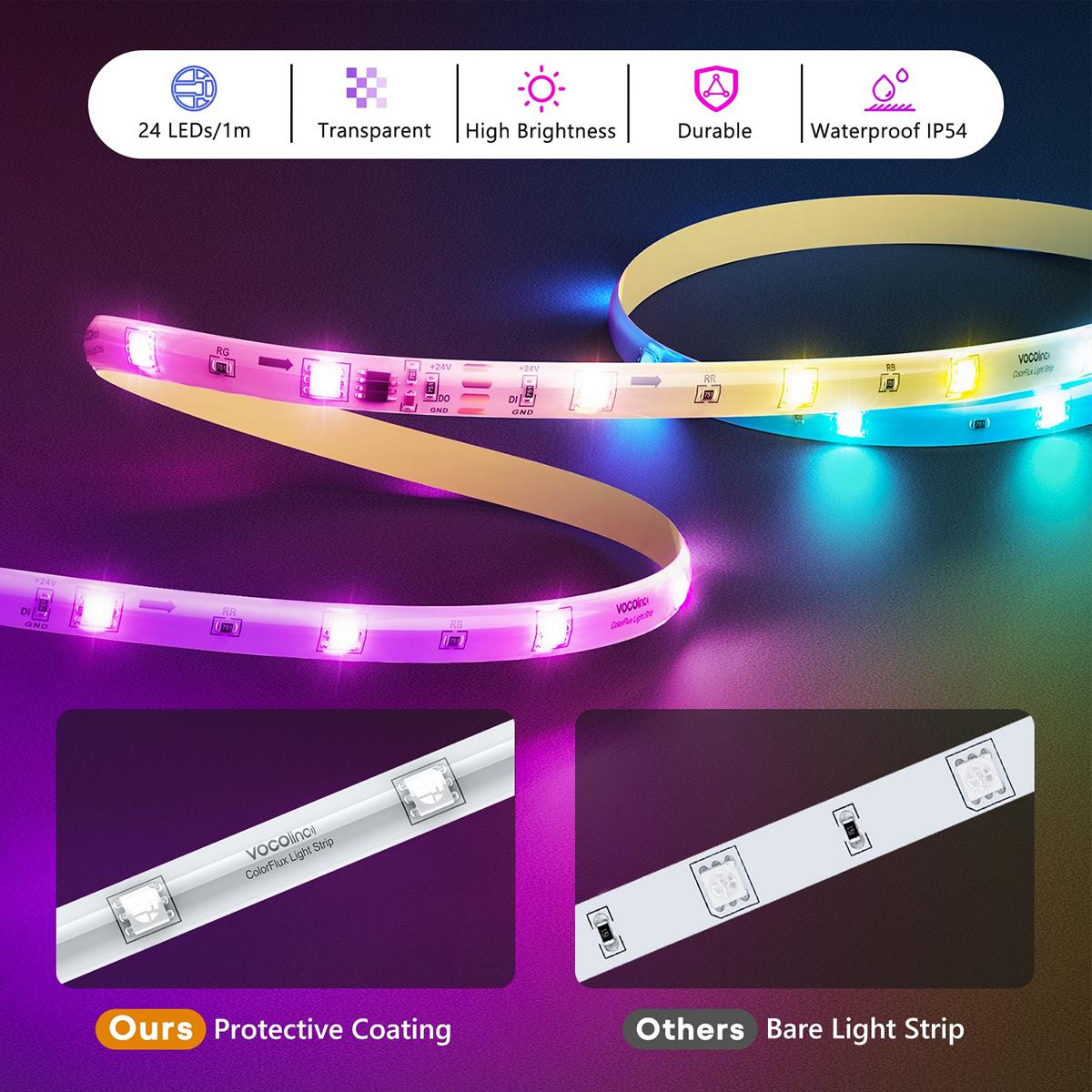 Smart WIFI Strip Lights
Stepless Dimming:Customize the brightness according to your needs.
Remote Control:Works with Apple HomeKit, Alexa and Google Assistant.
RGBIC ,16 Million Colors:Allows multiple colors to be displayed on the LED strip
More Functions:Schedule ,Timer ,Group Control,Music Sync Mode...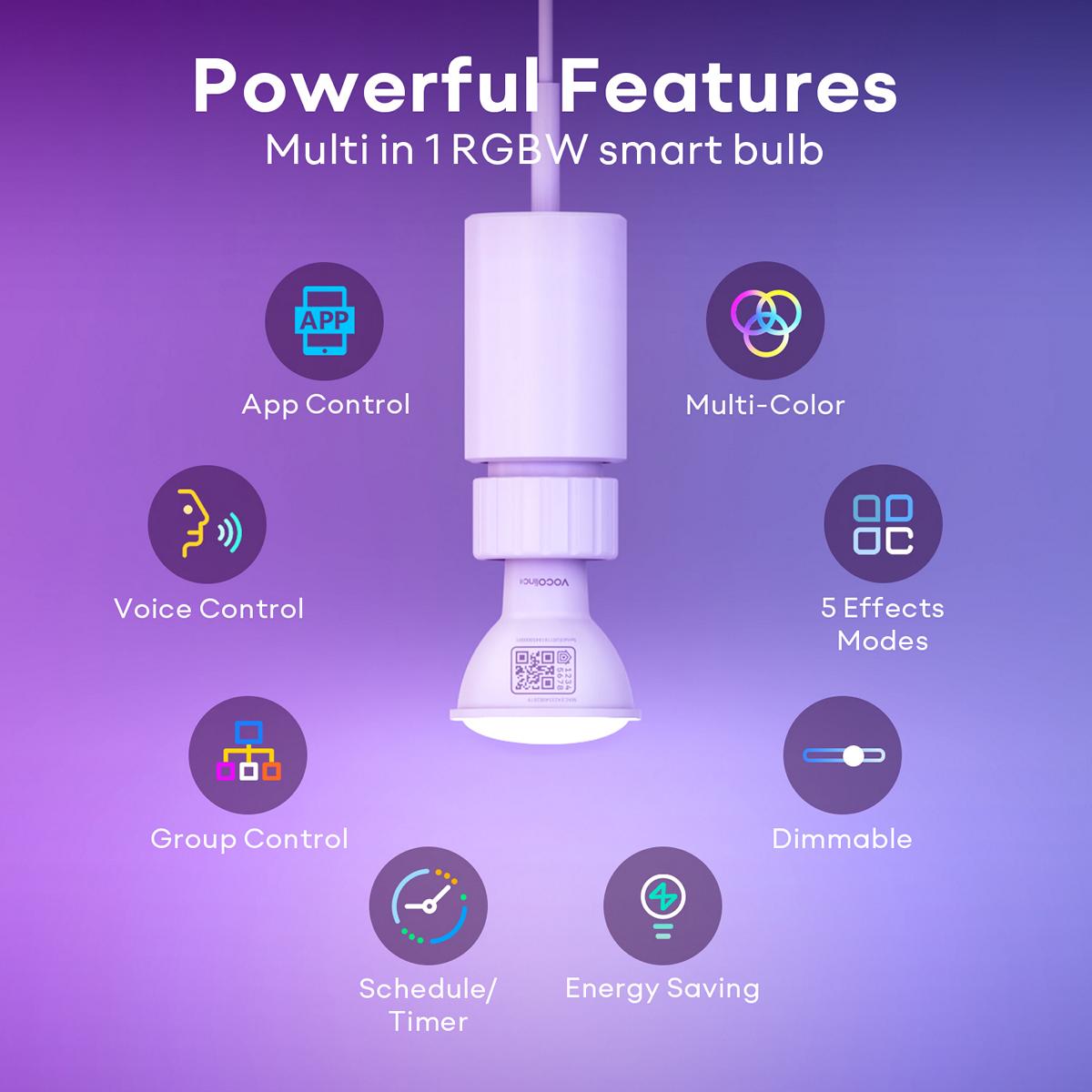 Small RGBCW Ambiance Bulb
Smart Control: Compatible with Apple Home kit, Alexa and Google Assistant.
Schedule On/Off: Turn your lights on or off automatically at the preset time.
Ambiance Bulb: Brightness up to 350 lm (50-watt halogen equivalent)
More Functions:Energy Saving, Group Control, Remote Control, RGBCW + Warm White + Dimmable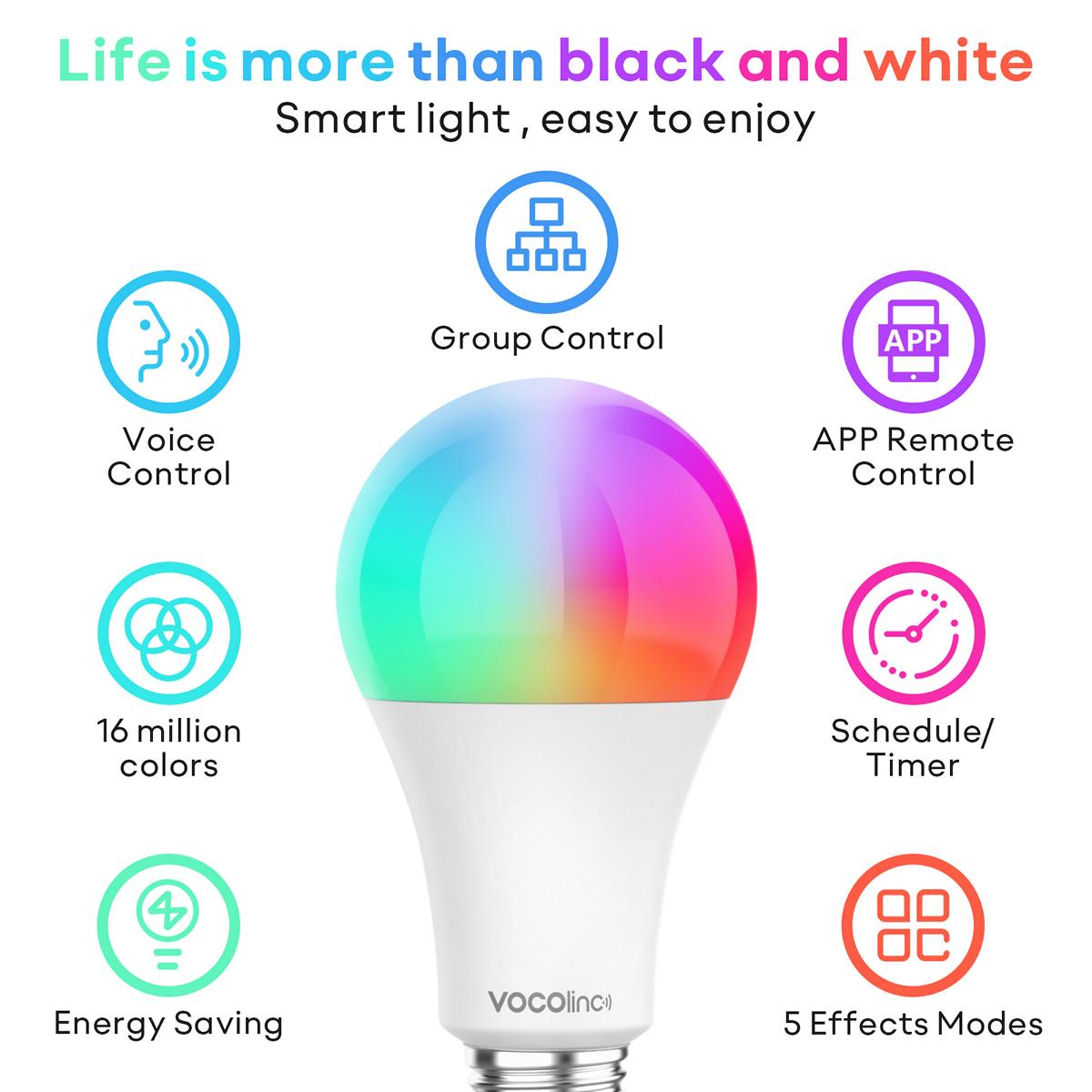 Lower Energy RGBIC Smart Bulb
More Heavy-duty:More accurate color, lower energy consumption and more stable connection.
Voice Control:Works with Apple Home, Alexa and Google assistant.
Remote Control:Control the home kit light bulb anywhere and anytime.
Energy Saving:Turn on and off automatically according to the preset time.
Commonality of VOCOlinc Smart Homes
Smart Control:
Compatible with Apple HomeKit, Google Assistant, and Alexa, it allows you to control devices hands-free with simple voice commands.
Remote Control:
Control your home devices from anywhere, anytime. As long as your phone is connected to the internet, you can easily manage your smart home devices remotely.
Group Control:
Group multiple smart home devices together to control them simultaneously, saving you time. You can set different group plans according to different scenes and times for easy automation control.
Scheduled Control:
You can preset different control modes for different time periods, such as automatically turning off the TV or lights at night. This feature makes your smart home devices even smarter and more practical.